BBS Separator 55 Barriers
Length: 1m
Width: 0.40m
Height: 0.55m
Weight empty: 8kg
Weight water filled: 28kg
Choice of red or white.
Click here to learn more about the BBS Separator 55 Barrier.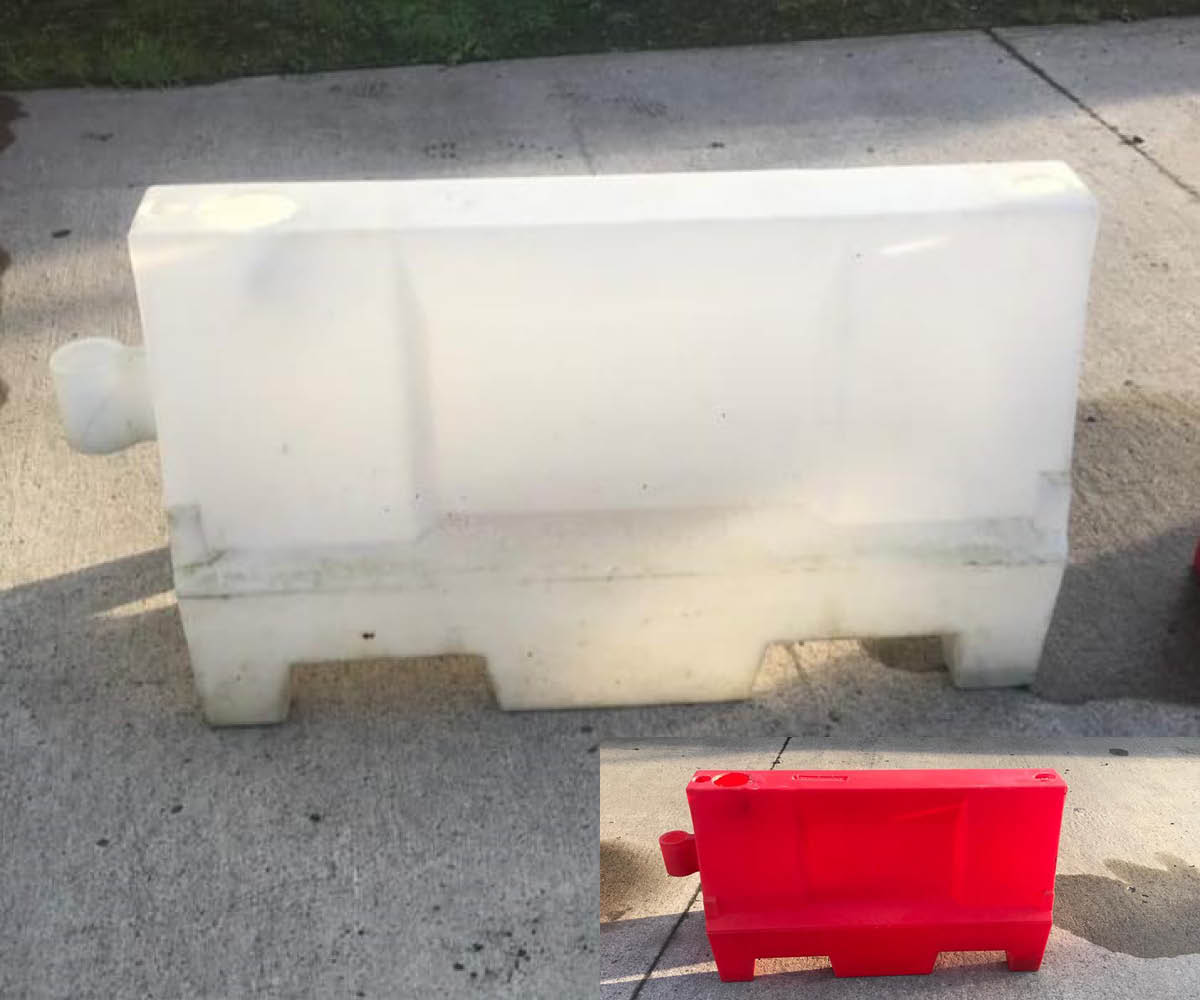 BBS 2m Euro Barriers
Length: 2000 mm
Height: 650 mm
Width: 550 mm
Manufactured from prime UV stabilised polyethylene for strength and reliability, the Euro 2m Barrier can be filled with water or sand, making it easy to deploy as it requires no heavy-lifting equipment and can be stacked for storage and transportation.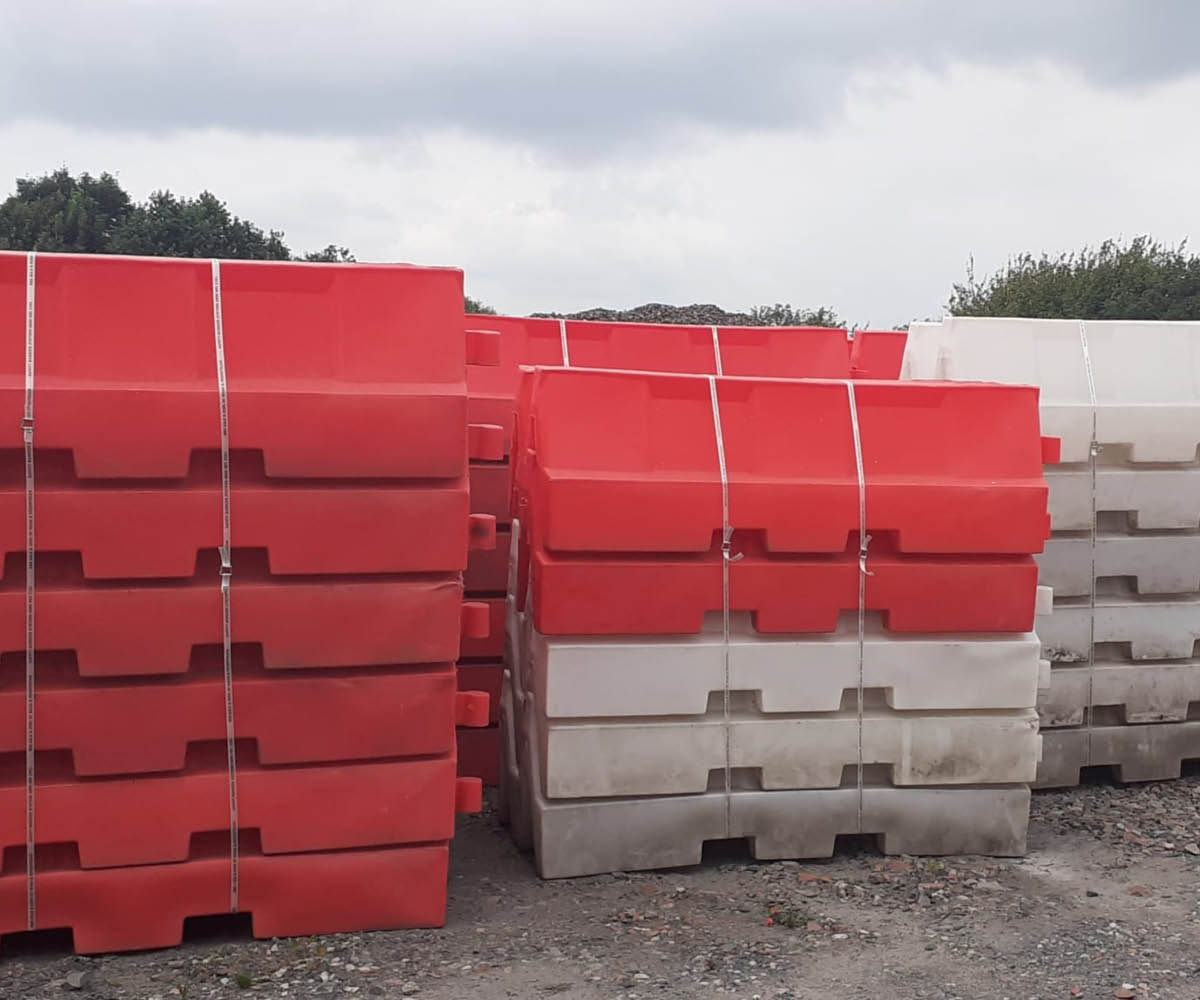 BBS 2000 Barriers
Length: 1.68m Ground coverage
Height: 1m
Base Width: 0.40m
Weight Empty: 35kg
Weight Water-Filled: 350kg
The BBS 2000 Barrier is a low containment system for directional purposes.
Click here to learn more about the BS 2000 Barrier.