At Border Group we now have available a stock of our Border Eco Cabins which offer flexible and comfortable accommodation for staff on site.
A flexible solution for staff facilities on temporary sites to keep them safe, comfortable and able to get together for meetings or breaks to keep your site working smoothly and effectively.
Available for a minimum of 2 weeks' hire at competitive prices. Nationwide delivery.
To find out more about Border Group's Eco Cabin welfare unit, contact our Sales Team on 01228 792 792 or complete the form at the bottom of the page.
About Border Group Eco Cabins
Mobile and secure, the Border Eco Cabin comprises a 6-person canteen, private toilet facilities and a drying/changing/generator room, making it ideal for even the most challenging site locations.
It is solar-powered, but also has a 12v super-silent generator which stops and starts as needed to ensure the optimum power supply whenever required.
Click here to read our brochure.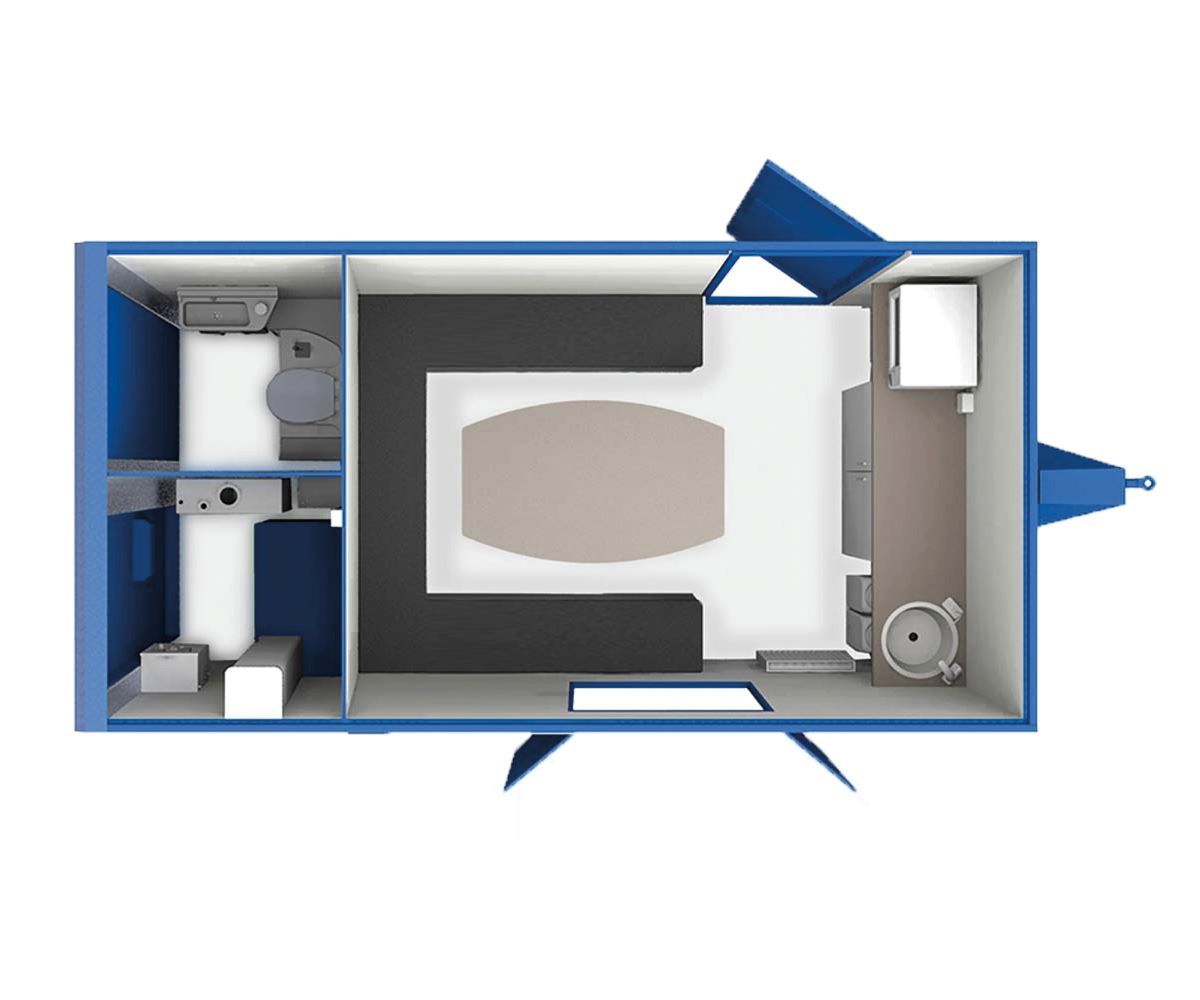 KEY FEATURES
Road-towable, self-contained secure steel unit.
Hot water boiler & microwave included.
Fully-lockable security doors.
Auto-frost protection.
Solar-powered.
Canteen for 6 people.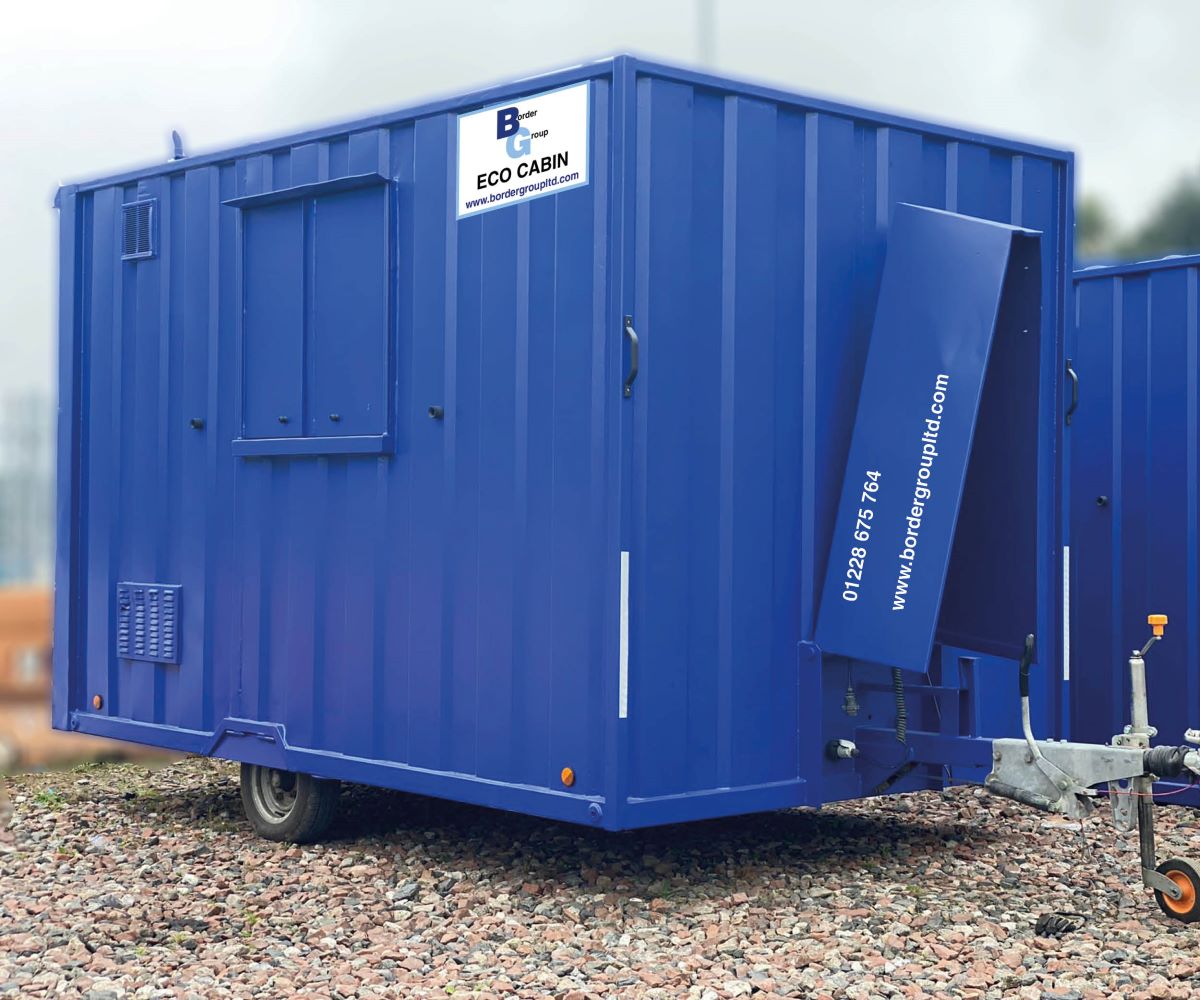 Standard Specification
Name: Border Eco Cabin
External rain shrouds
Dimensions: 12 x 7.5ft/3.6 x 2.3m
EcoBoard lining to all walls
Configuration: 6-person canteen. 1 WC.
12v sockets & generator
Weight: 1,700kg
Low-level removable lifting points
Water tank capacity: 64 L / 14 gal. combined
Heating system & auto-frost protection
Fuel tank capacity: 68 L / 15 gal.
Facilities (canteen/WC/drying/changing room)
Waste tank capacity: 132 L / 29 gal combined
Hot water (canteen & WC area)
Power type: Hybrid solar
Regulation forearm sink (WC area)
Chemical toilet
Hydraulic chassis & towable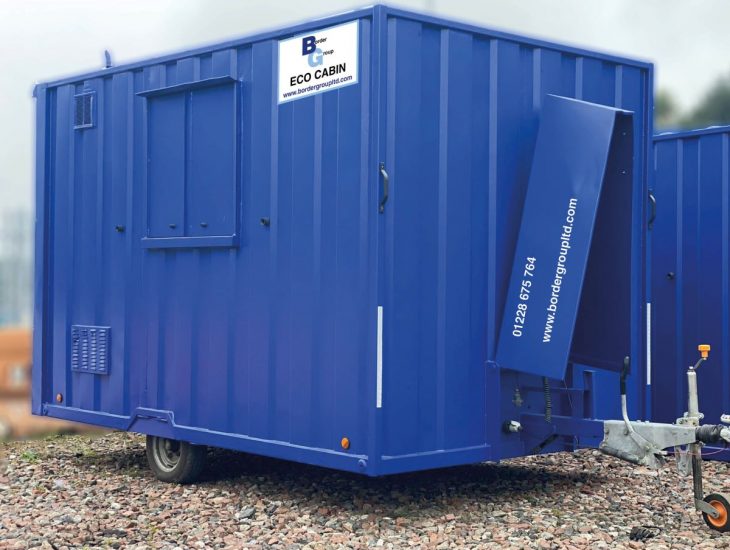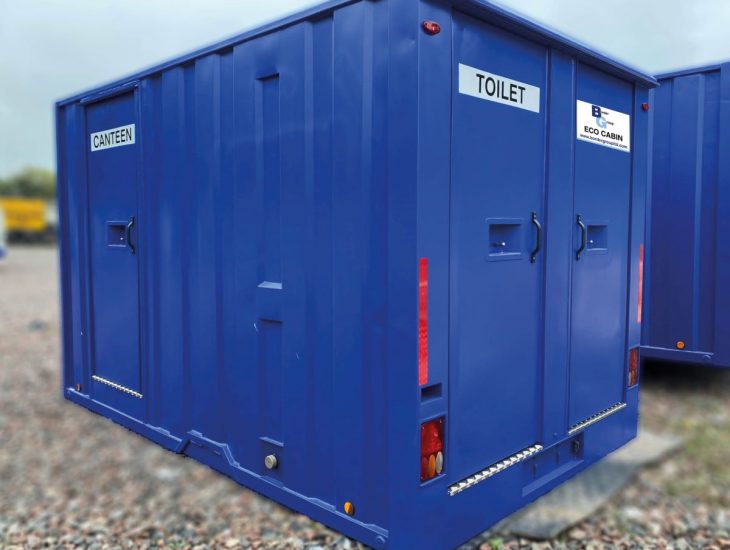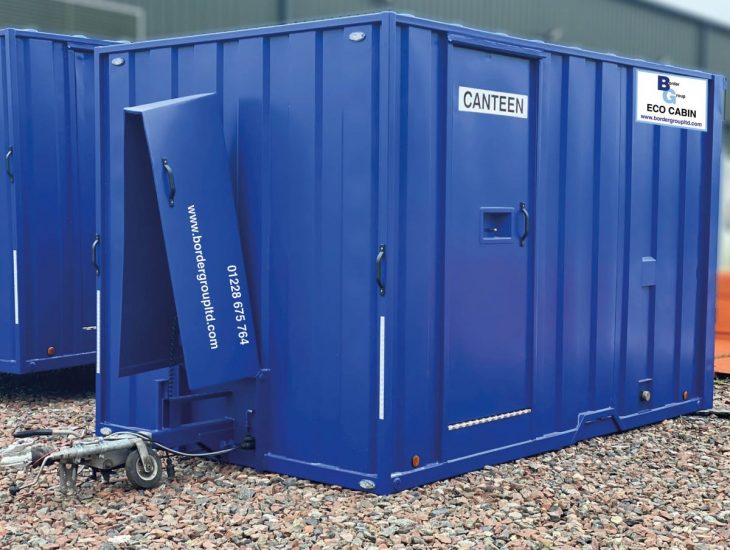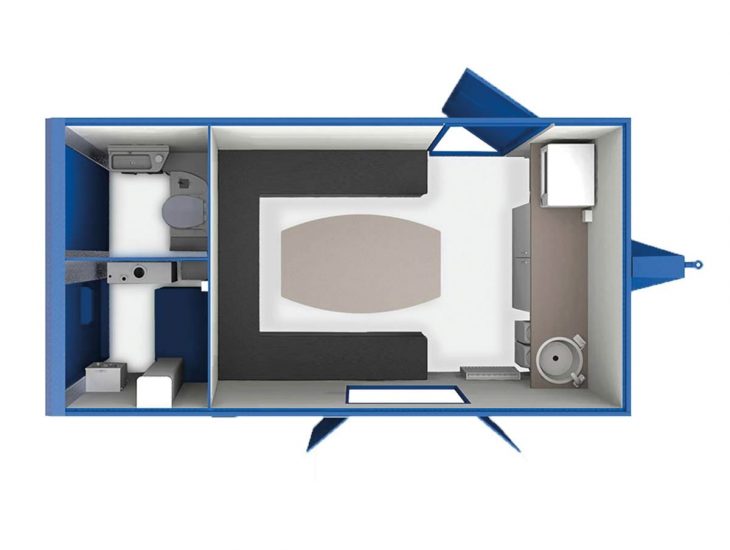 Border Eco Cabins
Here are some images of the Border Eco Cabin welfare unit to give you an idea of how it could look on your site.