Having access to washing facilities at an event, site or festival can make a significant difference to your guests' or staff's comfort.
Our bespoke shower units have four individual showers per unit. You won't have to worry about a shower curtain, all our units are wet room style. You just step in and go.  They also all come with their own drying and changing area.
Click here to read the Portable Shower Hire brochure.
All our portable showers for hire have the water pressure of a power shower.
All you need on site is a single phase electrical connection, fresh water supply, greywater drainage and LPG propane gas.
We have plenty of experience in this area, having provided showers for the likes of Glastonbury, T in the Park and Edinburgh's Hogmanay celebrations, so whatever you need showers for, we're happy to help.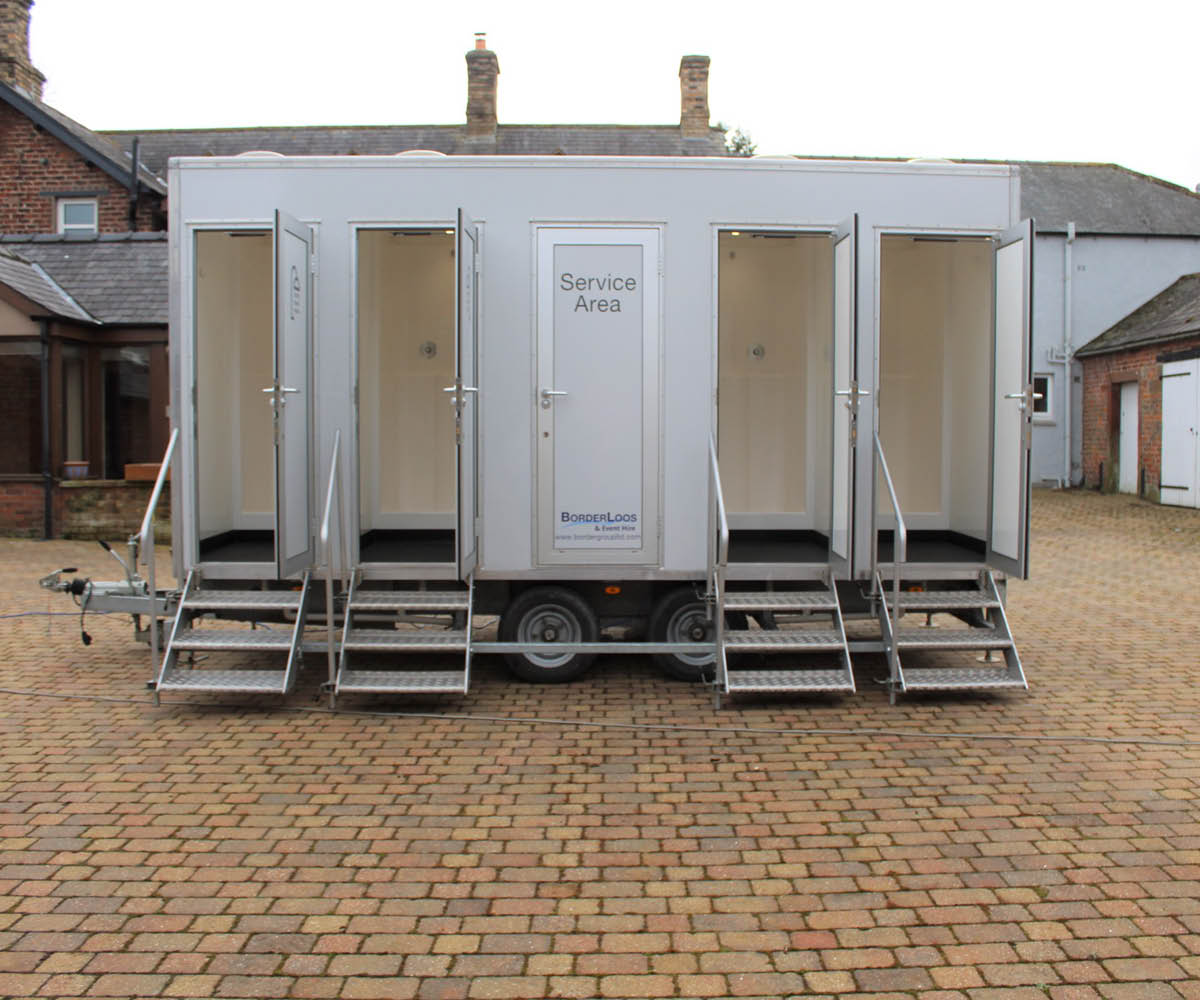 Luxury 4-berth Gas Shower Unit
One of the most luxurious gas operated mobile shower units available.
New up-to-date wet room technology in these showers allows the unit to be situated where ever you need them at your event. A single phase electrical connection, fresh water supply, grey water drainage and LPG propane gas are all that's required on site.
Our Sales Team will be happy to provide any additional information you require.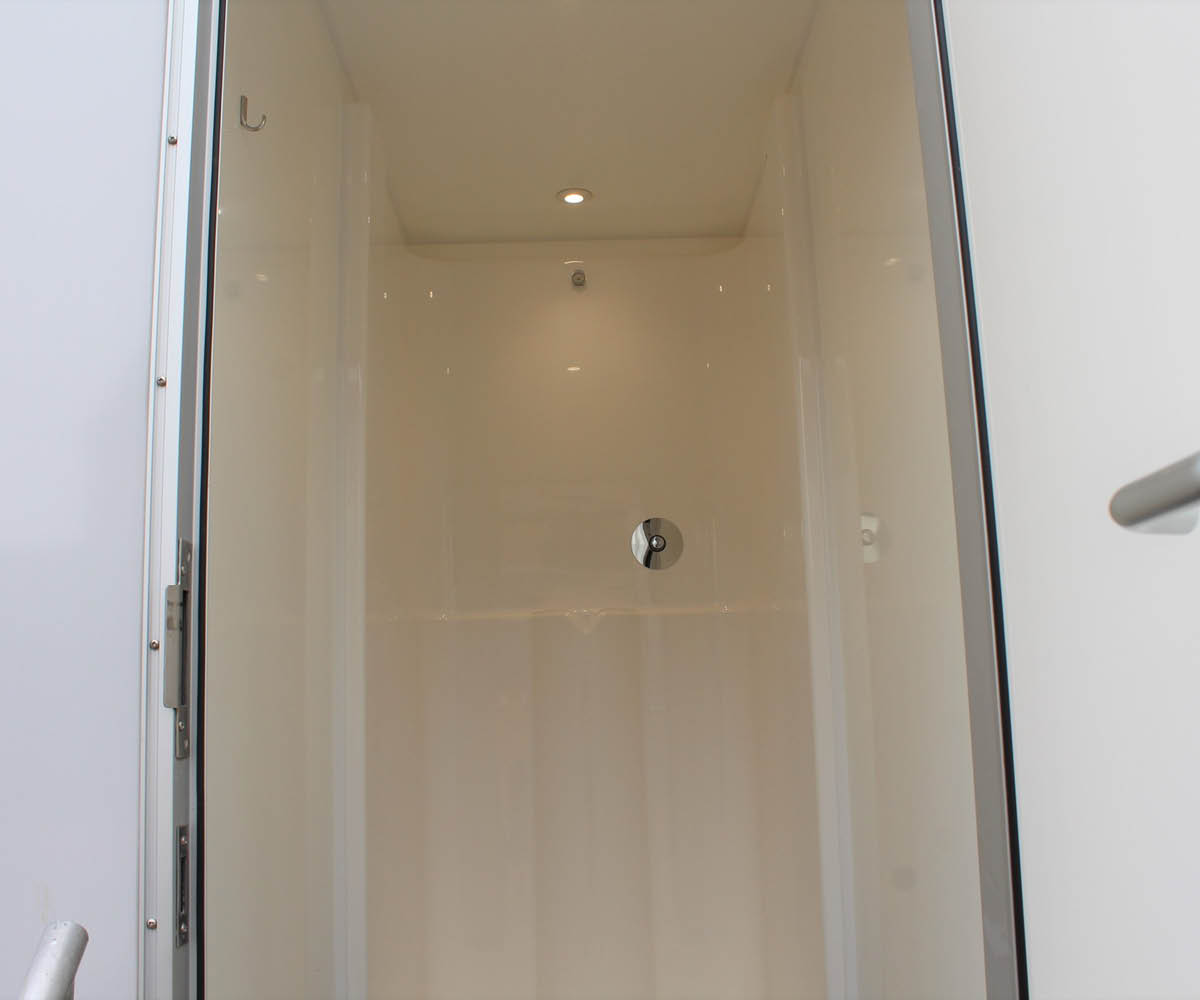 Specifications
Water Supply: Warm
Waste: Optional grey water waste drainage connection
Power Required: Domestic 16 amp/3.5 KVa
Usage: Up to 300 people per day (approx 150 per 8 hour event)
Ground Conditions: Firm level ground with good access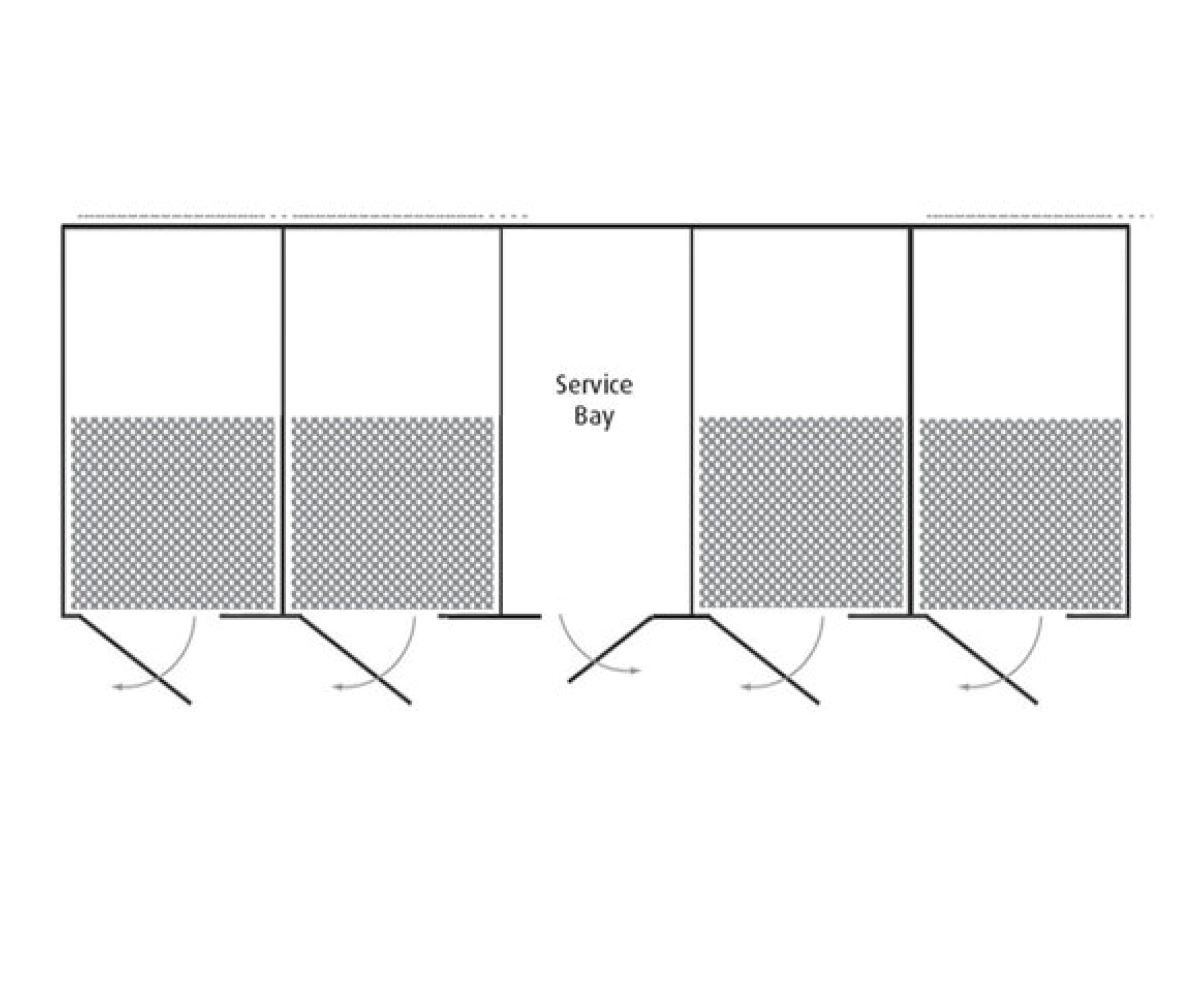 Dimensions
Length: 6.2m with A frame
Width: 2.3m
Height: 3.3m
Weight: 3500kg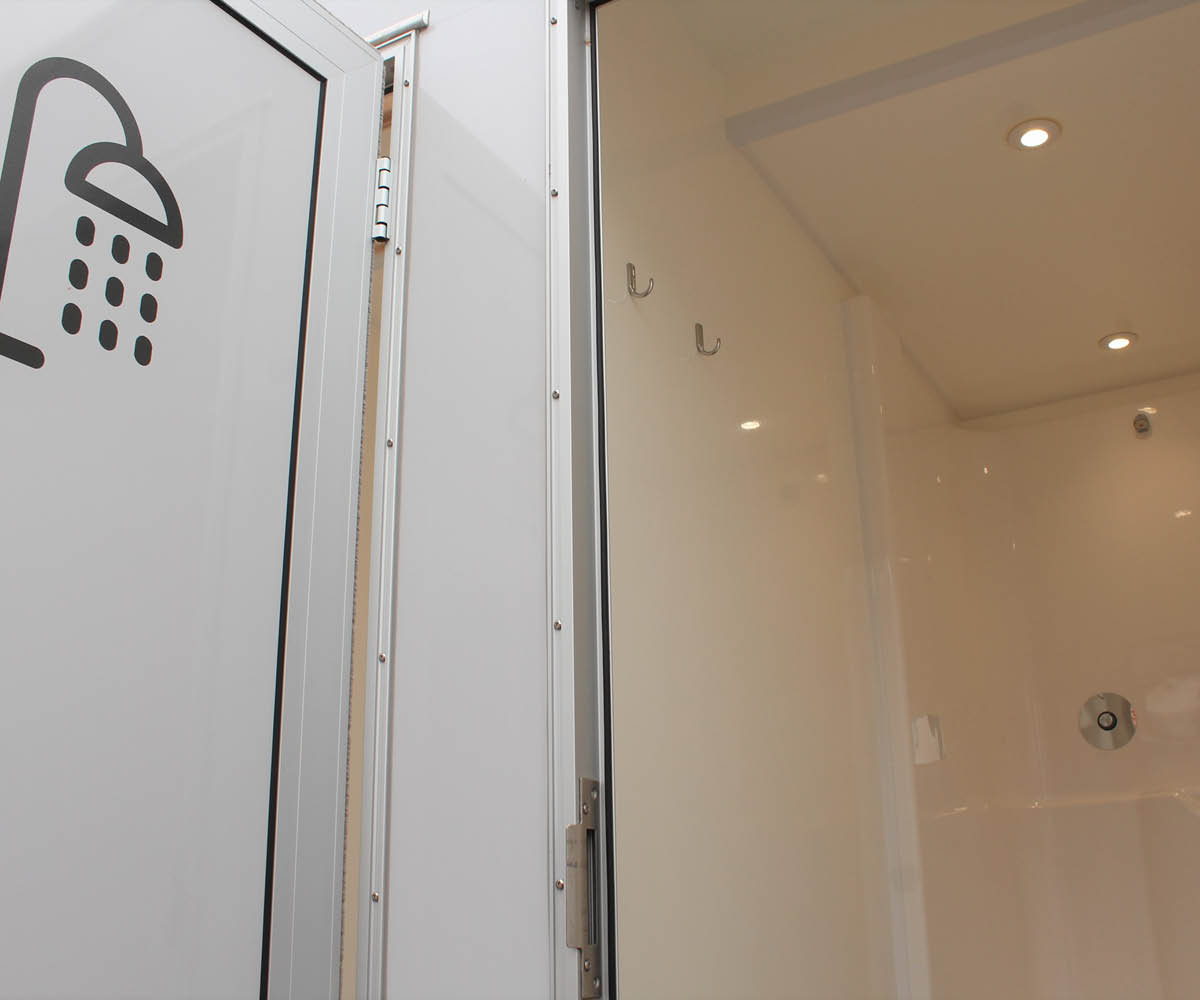 Facilities
Luxury White Cabin with access steps and handrails.
4 x Separate shower/wet room cubicles and changing areas.
Has LED down lights
Individually moulded and insulated walls for warmth and ease of cleaning.
For more information
To find out more about BorderLoos & Event Hire's Portable Shower Hire options, contact our Sales Team on 01228 792 792 or complete the following form.