Our oldest company Borderloos was established in 1989 and specialised in the hire, sale and servicing of portable toilets throughout Cumbria, the North of England and Scotland. In years since, the privately owned business has grown rapidly and now encompass Border Barriers which was established in 2000, Border Show Service Group, Grandstands For Hire, Showerhire UK and Woodlands Industrial Park. The combination of these services provide nationwide coverage and enable us to cater to some of the UK's leading Events and Construction companies.
The company has a wealth of experience and is happy to share it with you to achieve the best solution to your individual requirements. We pride ourselves in speedy supply, professional service and impeccable hygiene standards. We offer a wide range of facilities from basic single portable units for industrial or commercial use to Luxury suites for prestige events both indoors and outdoors.
Construction Sites
Showgrounds
Festivals
Sports Events
Marquee Parties/Weddings
Corporate Entertainment
Emergency Response Locations
All our units are meticulously maintained and benefit from our own rigorous standards of hygiene prior to installation. We offer toilet units with or without water mains connection therefore location is not restrictive and our fleet of trucks can install to sites with limited access.
Area Coverage
At Border Group, we offer a range of toilet facilities for hire from our offices at Carlisle and Barnard Castle .
The maps below show the areas which we cover for our toilets for Event Hire and Construction Hire.
Our Barrier Hire is available on a nationwide basis.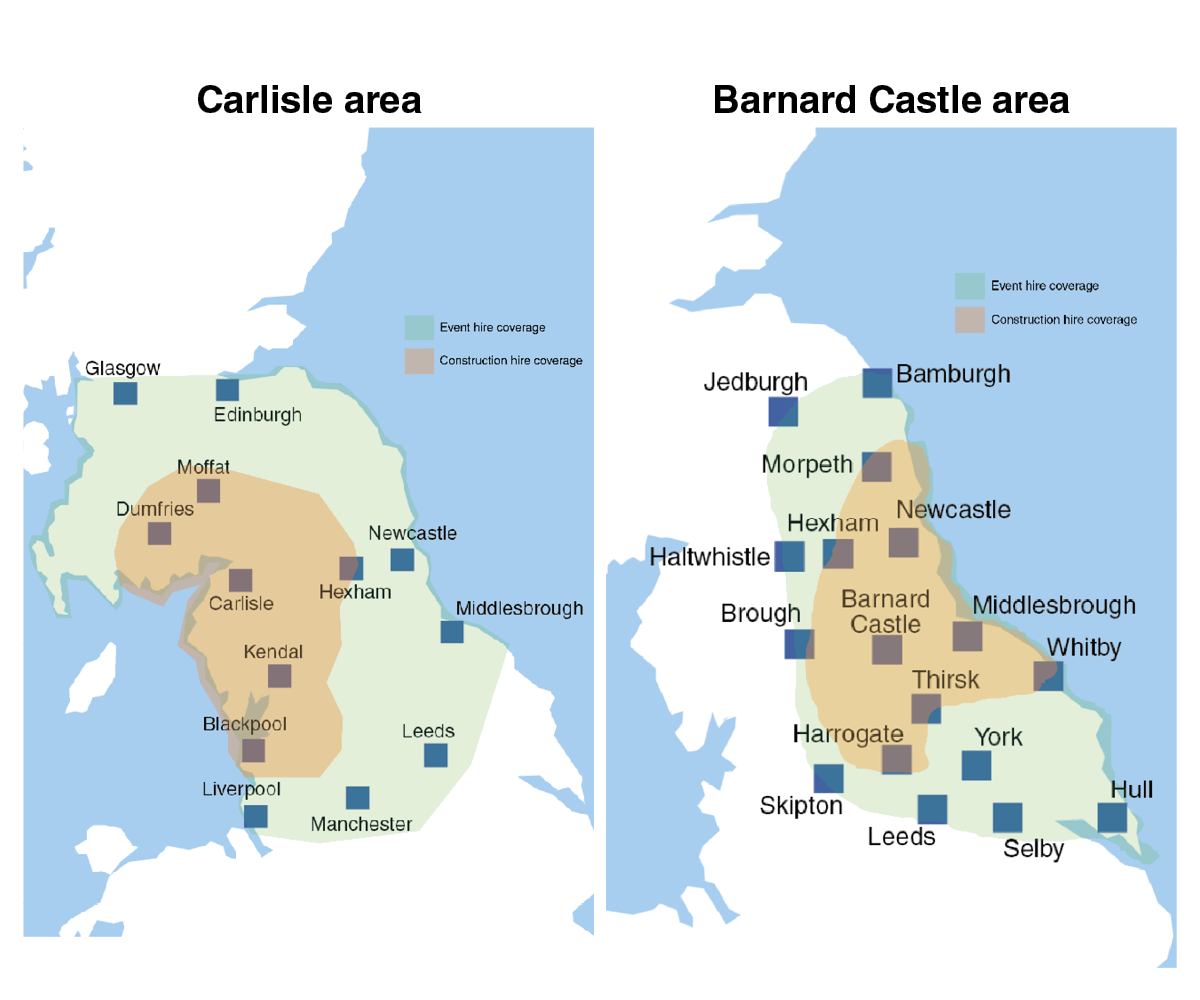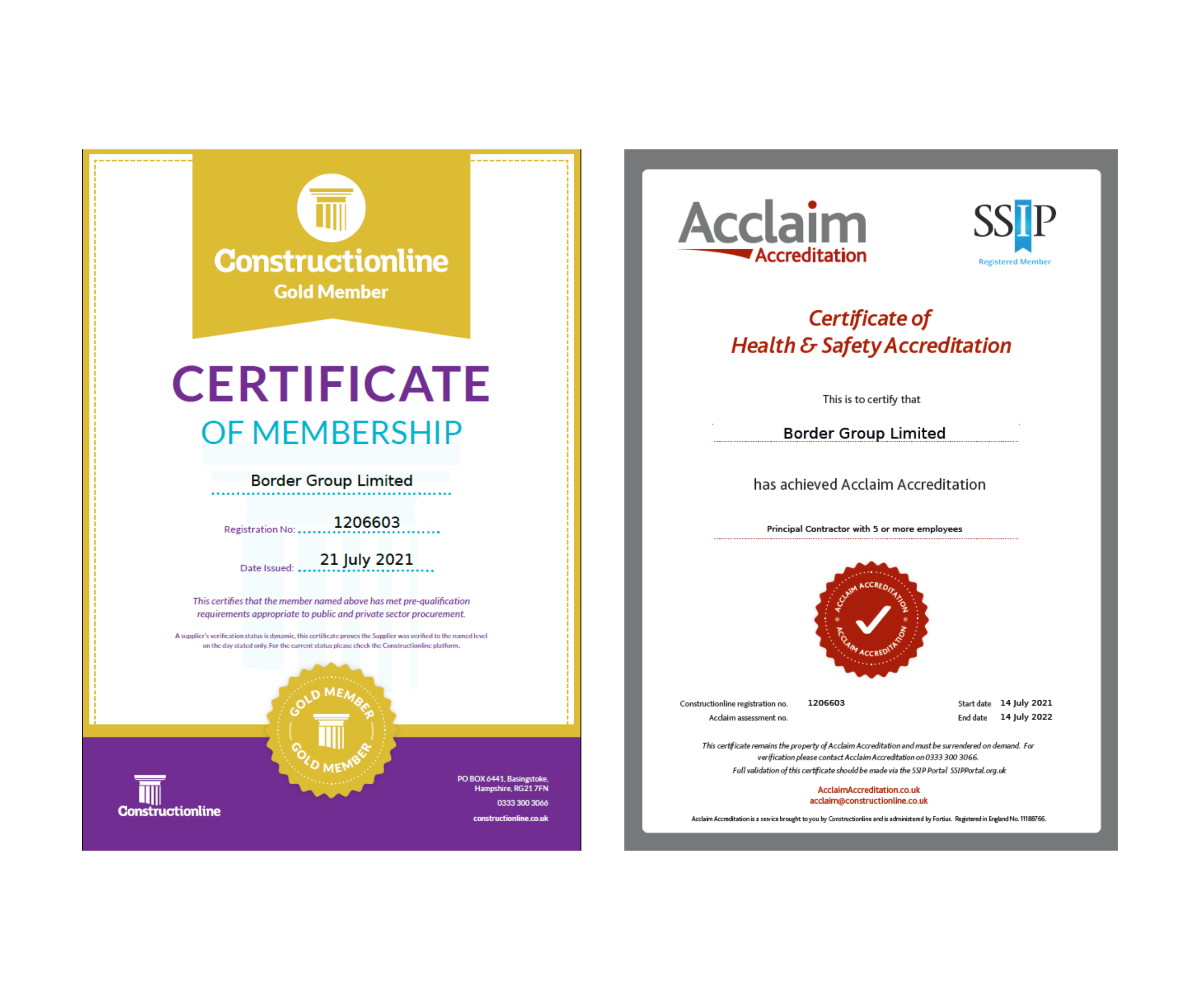 Lloyd Ltd Acquires Border Group (March 2021)
Lloyd Ltd is delighted to announce the acquisition of Border Group, joining together these two family-run, Cumbria-based businesses to build for the future.  Including Border Barrier Systems, Border Loos and Border Show Services, Border Group was founded in 1989 by Philip Armstrong, who sadly passed away in 2020 after a long illness. Barry Lloyd and his family have been long-standing close friends of Philip and were keen to acquire the opportunity to continue his legacy and build on his success, with the natural synergy between the two businesses making it an exciting proposition for buyer and seller alike.
Border Group's extensive portfolio covers the construction and events sectors.  As the lockdown eases and events re-commence, there are great opportunities as Henry Lloyd, Director, commented: "The new demand for events and experiences will make Border Group the go-to company for event equipment. They have always supplied both local and national events – including the London 2012 Olympics – so we are excited for the future."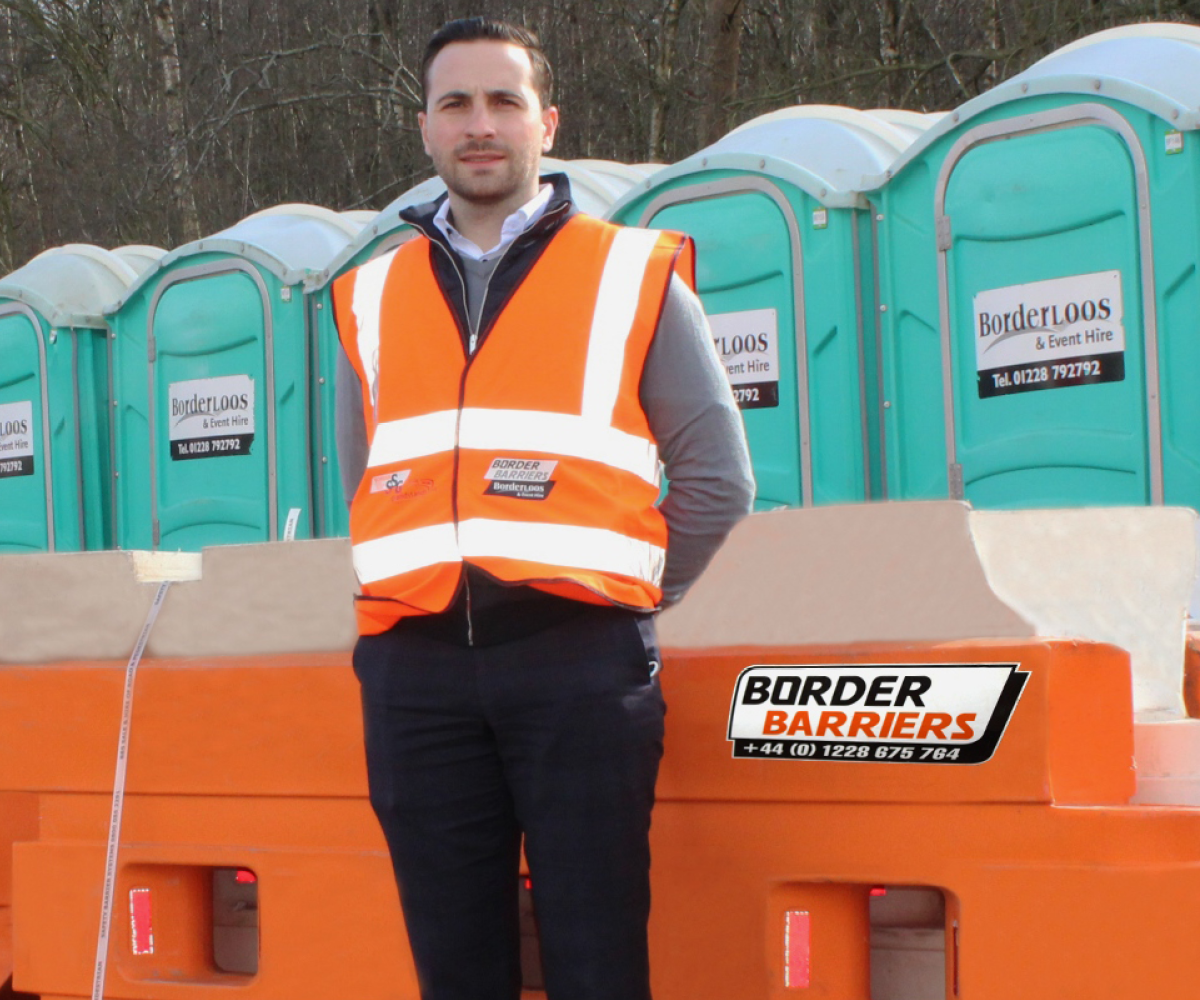 "The new acquisition comes at the perfect time for Border Group after an understandably challenging year throughout which the staff have worked incredibly hard to maintain the business.  We are making a significant investment in this well-known company to help generate future growth from its successful foundations and create additional employment."
Lloyd Ltd has further strengthened Border Group by completing a second transaction, investing in the Rhino Barriers intellectual property from PolyJohn International.  This gives Border Group control of the product from design through to manufacturing and distribution, resulting in greater market opportunities.  Henry added: ""Border Barriers" has always been commercially important to the company, providing essential vehicle and pedestrian safety products, and the Rhino acquisition gives Border Group yet more scope to develop this part of the business.  We are looking forward to revitalising Border Group, using the alliance between the two companies to develop new opportunities."
Click here to learn more about Lloyd Ltd.