Border Group's folding picnic tables offer a simple, flexible solution to temporary seating requirements, ideal for outdoor events, campsites and extended bar areas where social distancing is needed.
Guests who are made to feel comfortable usually stay longer and spend more, and flexible seating is an excellent way to encourage longer dwell time.
Our unique and high-quality folding picnic tables are designed for both indoor and outdoor use, creating seating areas that can be utilised for eating, drinking, or just as a welcome break from the day's activities. Each purpose-built stillage contains 10 tables, which are available for long or short-term nationwide hire or sale with the option of a supply only or full installation and removal service.
The fast and easy mechanism means that our picnic table only takes seconds to set up and once in position will provide comfortable, yet sturdy seating for 8 people.
Click here to read the brochure.
Why hire our folding picnic tables?
Less clutter, improved safety
Stay in place and stable everywhere, even on wet grass
Easy access, comfortable seating
Elegant design, attractive colour
Wheelchair-friendly
Simple to clean
Table deep enough for two plates
Robust with long life span
Comfortable
Efficient to transport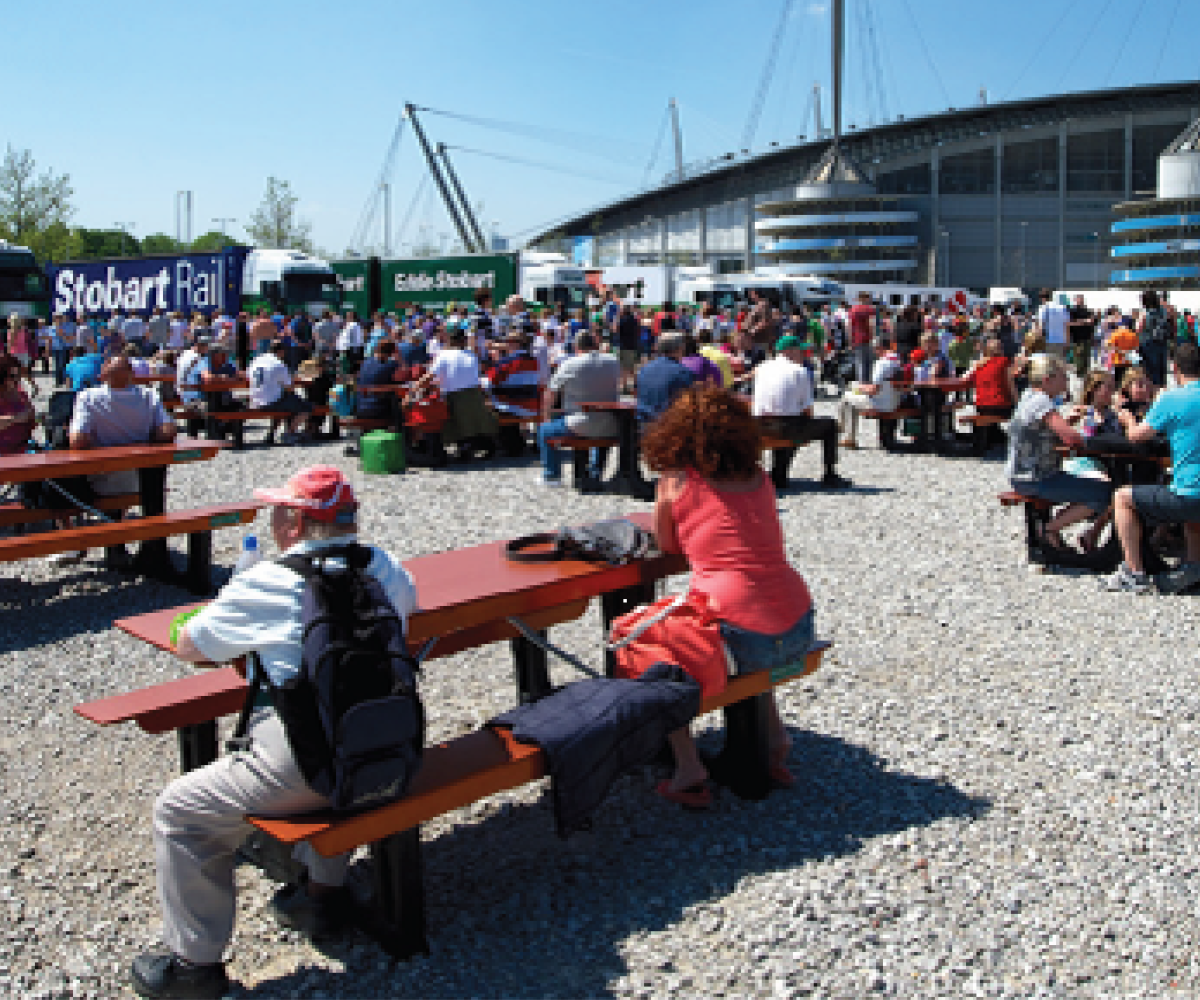 Specification:
For 10 Folding Tables Loaded dimensions: LxWxH: 156 x 120 x 225 cm
Optimum protection for the tables.
Ergonomic operation.
Each Folding Table is fixed separately.
Safety eyes for a fork-lift truck on three sides.
Containers are extremely manoeuvrable.
For more information
To find out more about our folding picnic table hire solutions, please call our Sales Team on 01228 792 792 or complete the following form.