We have a range of practical, portable units for any event. BorderLoos has an extensive fleet of individual toilet units in a wide range of specifications.
These stand-alone modules can be supplied individually, or in large volumes to create purpose-built toilet facilities at events and festivals.
Click here to read the Single Toilet Unit Range brochure.
For more information, contact our Sales Team and they will be happy to help and advise:
T: 01228 792 792
Or complete the form below.
Key Features of Multiple Gents' Urinal Unit
Colour and Fittings: Blue or Aqua Green
Dimensions: Length: 2.35m, Width: 2.7m, Height: 2.4m, Weight: 100kg.
Facilities: Urinal Unit x 5 with hand sanitizers
Waste: Self-contained (no mains water and waste connection required)
Power Required: None
Usage: Up to 250 people per day*
Ground Conditions: Can be sited virtually anywhere, as long as the ground is firm and level with good vehicular access.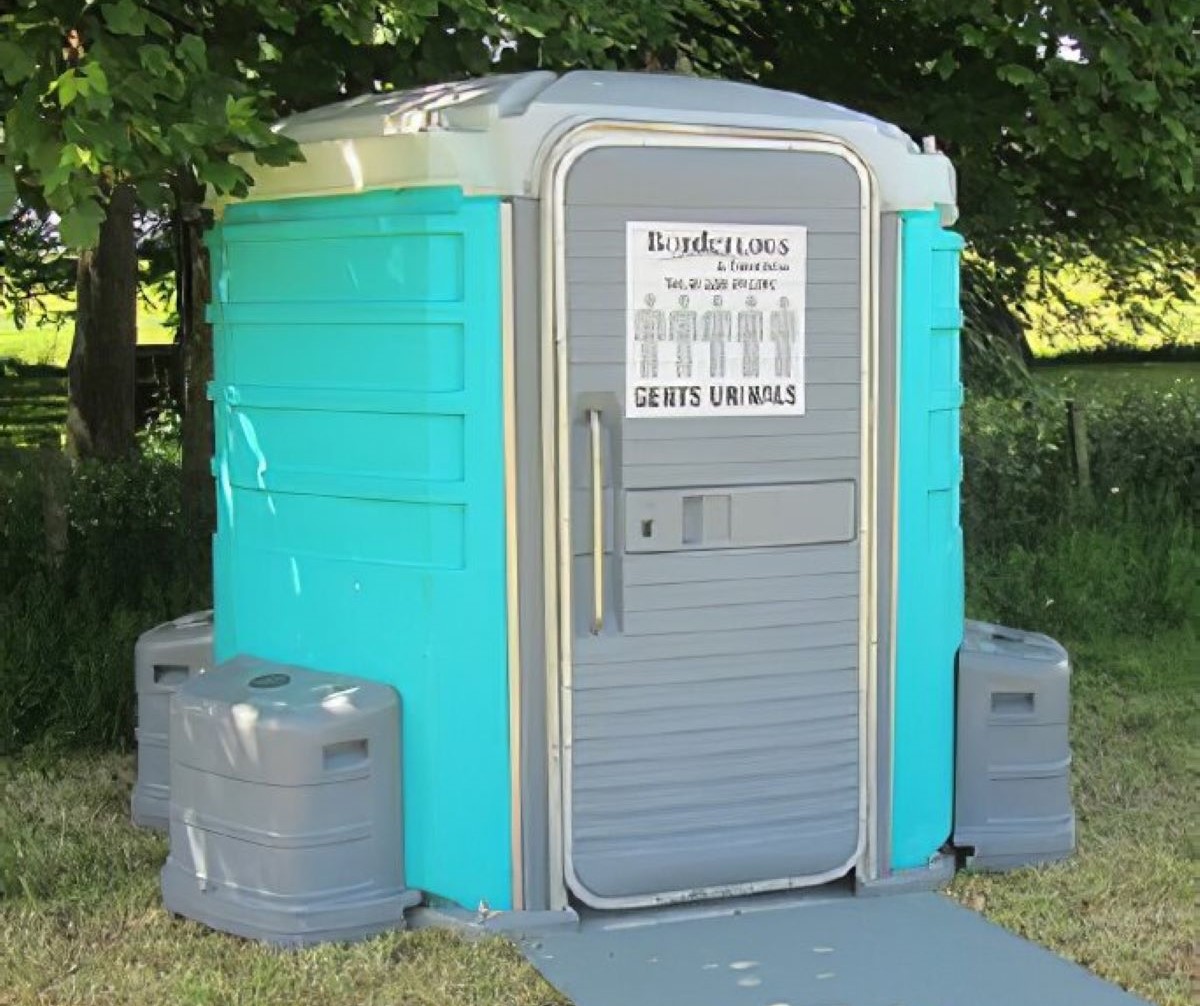 Additional Information
Ask about our Major Event Planning service.
Customers are advised to take out damage waiver insurance – available from BorderLoos & Events
N.B. *Alcohol consumption and crowd surge at events e.g. following speeches etc. can significantly reduce capacity.
BorderLoos can supply and service up to 1000 units per event.
Fully certified waste and effluent disposal.
Toilets should be placed under illuminated areas for night-time use.
Full time uniformed attendant service available.
For more information
If you have an enquiry about Multiple Gents' Urinal Units, please contact us on 01228 792 792 or complete the form below.